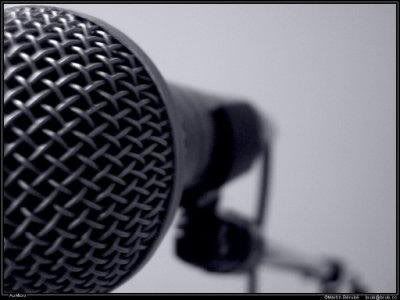 Hello, good morning, and welcome to the Saturday Morning News Post. Yeah, I know it's late but hey… it's not like you pay for these weekly gems anyways!
So how was the recording you ask?
Educating, exhausting, but also really exciting to hear this new project coming to life.
Yes sir, I do believe we captured some magic in the studio over the last 4 days. At least, I'm pretty sure we did. To be honest, any recording I've ever done has been followed by a feeling of bewilderment and just a tinge of emptiness as I ask myself "What just happened here?" Recording sessions, at least my recording sessions, are always an excercise in patience and efficient time-management. You know you've got to set a brisk pace to get through a lot of material in a short amount time, and that time is money. But you also know that if you rush it too much then nobody will relax and your going to have an album that sounds like exactly what it was, a joyless quest for perfection.
That said, no James Danderfer recording has ever ended with the words "Wow, look at that, we've finished early! Way to go everyone! That hardly felt like "work" at all!"
No, my sessions are hard work and typically end with a frantic push to lay a few more tracks or one more tune or another take of the same tune. This final recording day was no exception as there was lots more to record as we entered the "home stretch". The recording session ended 20 minutes late with producer Chris Gestrin saying "You've got exactly 8 minutes to record some heavy shit on the EWI,… GO!" Followed by a mad rush to pack up all of my instruments and gear and get out so Chris could go to his gig.
And then,… it's all over. At which point I just want to distract my mind for a few days, watch movies, listen to music, anything,… anything to help put some distance between me and my performance. Otherwise, I'll just keep thinking about it… "I should've practiced those changes some more." "I think the 3rd take of that last tune was the best,… except for what I played on the F# minor chord,… shit! Why can't I play cooler lines in F# minor?!"
I can literally be walking down the street a week after a recording and periodically start thinking about one particular wrong note I played and then wince!
… and on and on.
Truth is, the recording studio is a funny place. You try to relax, to capture your best, most "natural" performance, but you're still under pressure, and you know everything you play will go under the microscope for scrutiny. Oftentimes, the things you thought sounded "bad" in the studio were actually quite cool, it just wasn't what you intended to play, so you really need that distance from the recording session before you can have any objectivity whatsoever.
So, how do I feel about this recording? Overall, good. We recorded some really fun tunes and I think the combination of playful/creative songs and great musicianship is going to make for something,… well,… special damnit! And if all goes well, you'll be hearing it in a few months time!
And now I can finally focus on my upcoming move to Montreal, which will happen in approximately 34 hours. That's right, I've left all my packing and general preparations to the last minute. I always do this,… I don't like it,… but I always do it.
Anyways, I'm going to wrap up this News post by thanking some of the people who directly assisted with this last project, and they are:
Chris 'MVP' Gestrin for over-seeing the whole project, recording it, adding to the arrangements, and playing all the synthesizer parts. Joe Poole for laying down some heavy drum grooves, Deanna Newton Gestrin for the inspiring voice lessons, Joel Fountain for his musical insight and last-minute vocal coaching, Shauna Johannesen for feedback on my lyrics, and of course, for generally helpful insight on all things artistic, the "Editor In Chief," my Mother.
Thanks for reading, next Saturday I'll be posting from beautiful Montreal!